About Us
OUR HISTORY: In 1950 in South Milwaukee, Wisconsin, Edwin and Shirley Benkowski founded Benkowski Builders Inc. with the goal of building quality, affordable homes. For more than thirty years they did just that—constructing thousands of family homes throughout Kenosha, Racine, and the south side of Milwaukee County.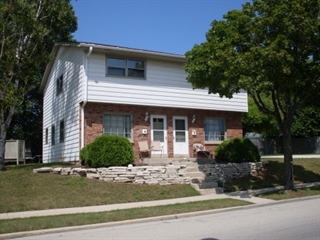 As a result, Benkowski Builders became one of the Nation's leading home construction companies, and to this day any drive through the neighborhoods of Southeastern Wisconsin will provide ample illustration of their homebuilding acumen. Utilizing superior design and engineering expertise, Benkowski Builders' residences have stood up to the test of time as well-loved family homes and foundations around which Wisconsin communities have been built.
In 1981, the company bought the abandoned Chicago & Northwestern railroad depot on 11th Street and Milwaukee Avenue in South Milwaukee's once vibrant downtown. In doing so, the company committed itself to the important task of revitalizing the city. As a rail link between Chicago and Milwaukee, the depot, on the National Register of Historic Buildings, was the heart of South Milwaukee's proud, industrial past. After an intensive restoration, Benkowski Builders moved its operations into the building, and has been headquartered there ever since.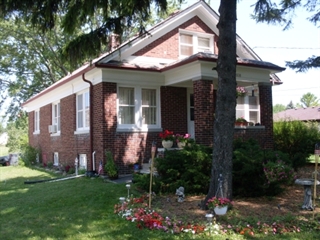 As the housing sector began to shift in the 1980s away from new construction, Benkowski Builders embraced a new corporate paradigm based on managing quality, affordable rental housing. With more than thirty years of experience in home building, this transition was easy. Benkowski Builders' rich history has given the company a distinct edge in the rental market that has enabled it to thrive for decades.
Today, Jay Benkowski, the son of Edwin Benkowski, runs Benkowski Builders and employs a staff of experienced professionals. Jay's emphasis on superb resident services and his proactive approach to property management means that Benkowski Builder's rental homes are remarkably affordable and meticulously maintained. When the infrequent maintenance issue occurs, the company's courteous staff is always there for residents.
Benkowski Builders manages properties in South Milwaukee, Cudahy, Greendale, Oak Creek, Milwaukee, Racine and Kenosha. Its residential units include the apartment, townhouse, side-by-side, duplex, or single-family home that will meet any prospective occupant's needs. Benkowski Builders has been providing quality, affordable housing locally for over sixty years, and looks forward to helping you find your next residence in Southeastern Wisconsin.
Please explore our website and see what we offer. This website is a portal to our properties, showcasing their unique attributes, locations, and amenities. We hope it will provide our residents an additional way to communicate with us, and underscore our commitment to providing the best service possible to Southeastern Wisconsin. Benkowski Properties and Benkowski Builders strive to offer clients the very best in rental properties, combining affordability with high-quality property maintenance and resident care. They offer a variety of rental properties to meet the needs of almost any occupant. Their rentals range from apartments to single-family homes and can be found throughout South Milwaukee and the greater Milwaukee area. Please feel free to call or email them via their "Contact Us" page if you have any questions about any of their rentals.